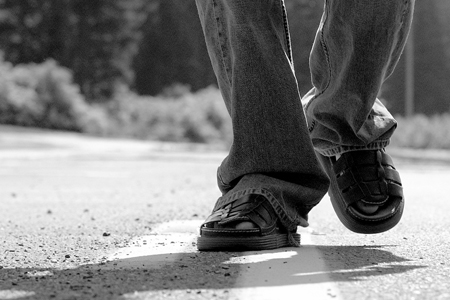 I don't know what is in front of you, today, that looks too hard to overcome.
Maybe you are feeling that irritating feeling that comes when you are waiting on a promise from God that has yet to come to pass.
Maybe you feel like the heat in your life is escalating higher and higher-- things are getting worse and worse-- and just when you think things they can't get any worse, they do.
What do you do, when you're world is falling apart?
TRUST. That's too simple isn't it?
TRUST HIM to be at work in your life. That's not good enough, right?
"Jesus looked at them and said, 'With man this is impossible, but with God ALL THINGS are possible."' (Matthew 19:26)
Okay, so then what? What does that mean for us?
Let that be your story too. If it weren't for God
this
would have been impossible, but because of God,
ALL THINGS
are possible, and I will
(and you can)
walk in faith even now!!
"For we live by faith, not by sight." (2 Corinthians 5:7)
Keep walking in faith, seeking Him, and trusting Him. He will prove Himself faithful in time. He has all the resources in the world, He has not forgotten about you, He DOES LOVE YOU, you can trust Him, He is at work, and He WILL prove Himself faithful. Trust Him! Keep walking.