"Now faith is confidence in what we hope for
and assurance about what we do not see."
(Hebrews 11:1)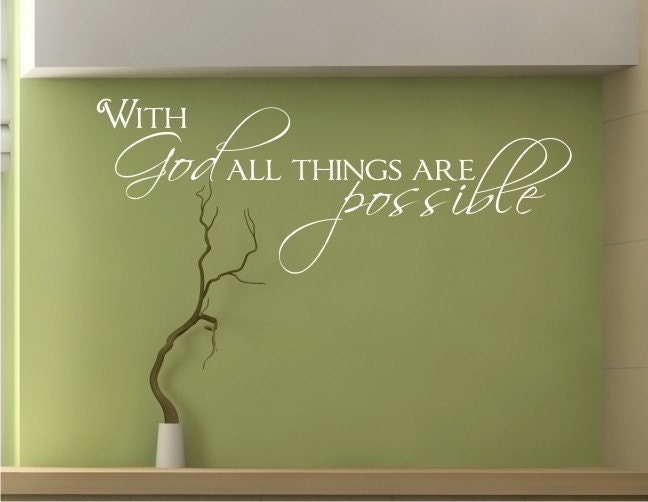 Here are just a couple reasons to set aside some time to pray today:
(and everyday, for that matter)
1. Nothing is too

difficult

for God.
"Ah, Sovereign LORD, you have made the heavens and the earth by your great power and outstretched arm.

Nothing is too hard for you

." (Jeremiah 32:17)
"I am the LORD, the God of all mankind.

Is anything too hard for me?

" (Jeremiah 32:27)
2. Nothing is

impossible

with God.
"For no word from God will ever fail." (Luke 1:37)
Jesus looked at them and said, "With man this is impossible, but not with God;

all things are possible with God

." (Mark 10:27)
"Abba, Father," he said, "

everything is possible for you

. Take this cup from me. Yet not what I will, but what you will." (Mark 14:36)
3.

God can make things happen

that we can't.
"The things impossible with men are possible with God." (Luke 18:27)